Measure Your Effectiveness
The 360° Christian Coach Assessment
"The first step to getting where you want to go is learning where you currently are." —Bob Logan
About the 360° Christian Coach Assessment
The tool to take your coaching to the next level
Thousands of coaches around the world have gained perspective and guidance to improve their effectiveness using the 360° Christian Coach Assessment.
This online tool is the only assessment for Christian coaches that is backed by thorough qualitative research. It clearly and accurately identifies your coaching strengths and areas for improvement.
The report is a snapshot of how you operate in nine core competency areas and 55 behavioral expressions. Additionally, the assessment is linked to a broader data-base so you can see how your competencies stack up against coaches who consistently produce excellent results.
Included in your report are suggestions for the best resources to help you target growth in the identified areas. This assessment is truly the tool to take your coaching to the next level.
9 Coaching Competencies Measured
Foundational
Abiding in Christ
Self-assessing
Communicating
Relational
Establishing
Supporting
Concluding
Strategic
Diagnosing
Planning
Monitoring
There are 55 accompanying behavioral expressions also measured, providing a comprehensive, valid and reliable evaluation.
Coach Assessment Testimonial
"I thought I was a strong listener. My 360° assessment revealed that I was not as strong as I thought. With that new awareness I began honing my listening skills in partnership with my coach mentor. What a difference! I am now more confident and skillful in my listening skills. My clients feel heard as they process their feelings and thoughts, which leads to new insights."
A coach in pursuit of excellence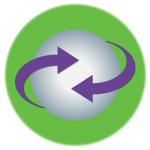 Get Your 360° Christian Coach Assessment
Take Your Coaching to the Next Level
Where are you in the journey towards excellence? Get an accurate picture of where you are. Affirm your strengths and pinpoint your growth opportunities.
Fill Out Details to Purchase Now