It is the best feeling when someone meets you where you're at, really listens to you, and encourages you as you face off with things. That was Barnabas' ministry in a nutshell.
A friend and mentor, Carl George, taught me the 6 questions I like to call The Barnabas Questions. They have served me well for decades. I find that they bring a whole new level of intentionality, support, and encouragement in my ministry relationships. 
The Barnabas Questions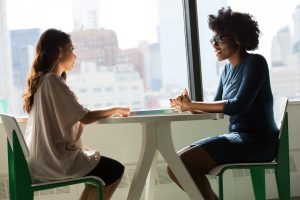 1. How are you?
As most are conditioned to answer "good", you might need to ask this question more than once. When people realize that you really want to know how they are they will answer honestly and often vulnerably. 
2. What are you celebrating?
Nothing is too small to celebrate. Sharing in gratitude and joy builds confidence and reminds people that God cares about and is involved in the details.
3. What challenges are you experiencing?
An obstacle is an obstacle. Wading through waist high water for one is barely keeping their head above water for another. Talking about it with a compassionate listener is a big step and often a boost they need to tackle it.
4. What do you plan to do about these challenges?
Challenges aren't dead ends, something can be done to get around them. This question encourages people to engage in creative problem solving and continue on toward their goals. 
5. How can I help you?
Notice that the question is not "What can I do for you?". Instead of taking over, come alongside them as you can with practical, emotional, or spiritual help.
6. How can I pray for you?
Since they have been processing with you, this question can bring out new insights. Lead them to the cross with their concerns and fears with confidence that God can do more than we can ask or imagine. 
Hebrews 10:24-25: And let us consider how we may spur one another on toward love and good deeds, not giving up meeting together, as some are in the habit of doing, but encouraging one another—and all the more as you see the Day approaching. 
COMING SOON!
A NEW BOOK— Christian Coaching Essentials! Dr. Robert Logan and Dr. Gary Reinecke have partnered to unpack the indispensable skills needed for effective coaching. This book provides vision, wisdom, and practical application to help get your coaching journey off with a strong start.
Barnabas Ministry Training
There are more people who need you than you have time to coach. You need a team of people to come alongside others, like Barnabas! We have put together turn-key kit so you can equip people to coach! Learn more HERE.